Perhaps Scary Clowns watching you sleep?
Scary Clowns.
It's bad enough when you can see them - but what if they were smaller?
What if they were the size of cats?
Or rats?
"Ooh!" I hear you say; "I would never have thought of such a thing! How ghastly!"
Good job that I am on the case then, is it not?
Well, best to be prepared, that's what I say, and so, in the unlikely event of Tiny Clown infestation, I thought it might be a good idea to set some, er, Tiny Clown Traps. ( Like big Rat Traps, you see. )
So I did.
And guess what?
I caught one of the little blighters!
Only the head though... I imagine the body has scuttled off to grow a new one or something. Heavens!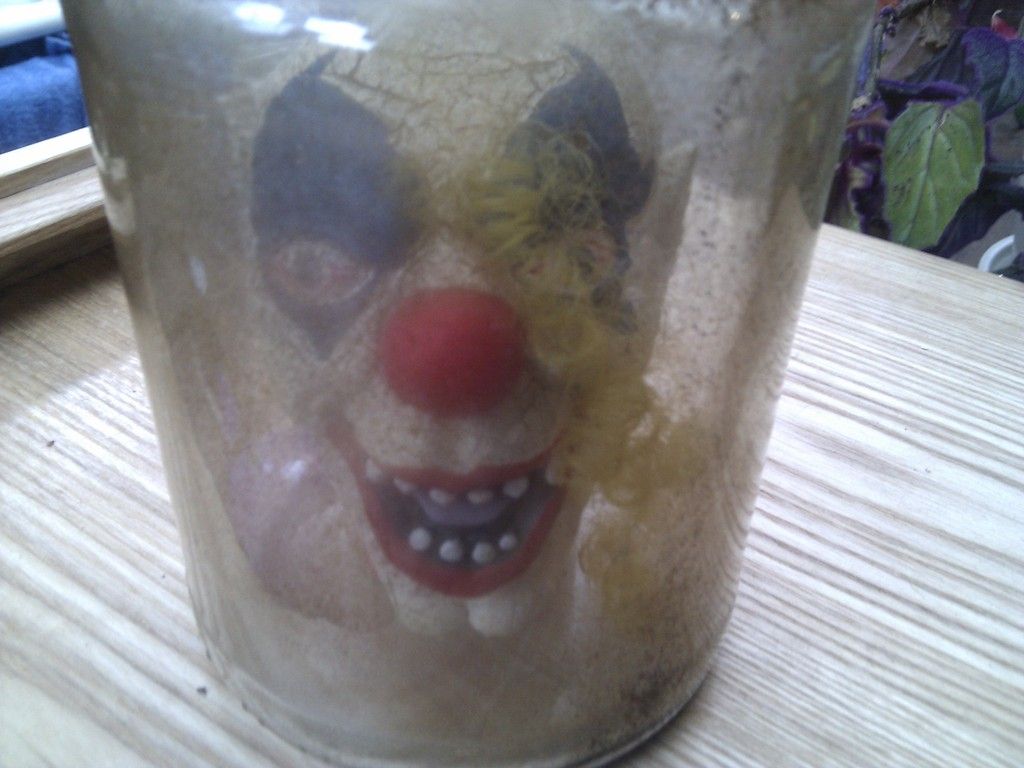 Doesn't he look surprised!
It looks like some frightful offspring of Clown and Meerkat; at least I'm not responsible for this one!
Although I still need to figure out just where that dreadful Yellow Sign got in...
Still, Me: 1 Clowns (
tiny
): 0 A fine result!
Off to reset the traps!
Ta ta!